Rounding Up reasons to stop
From the Napa Register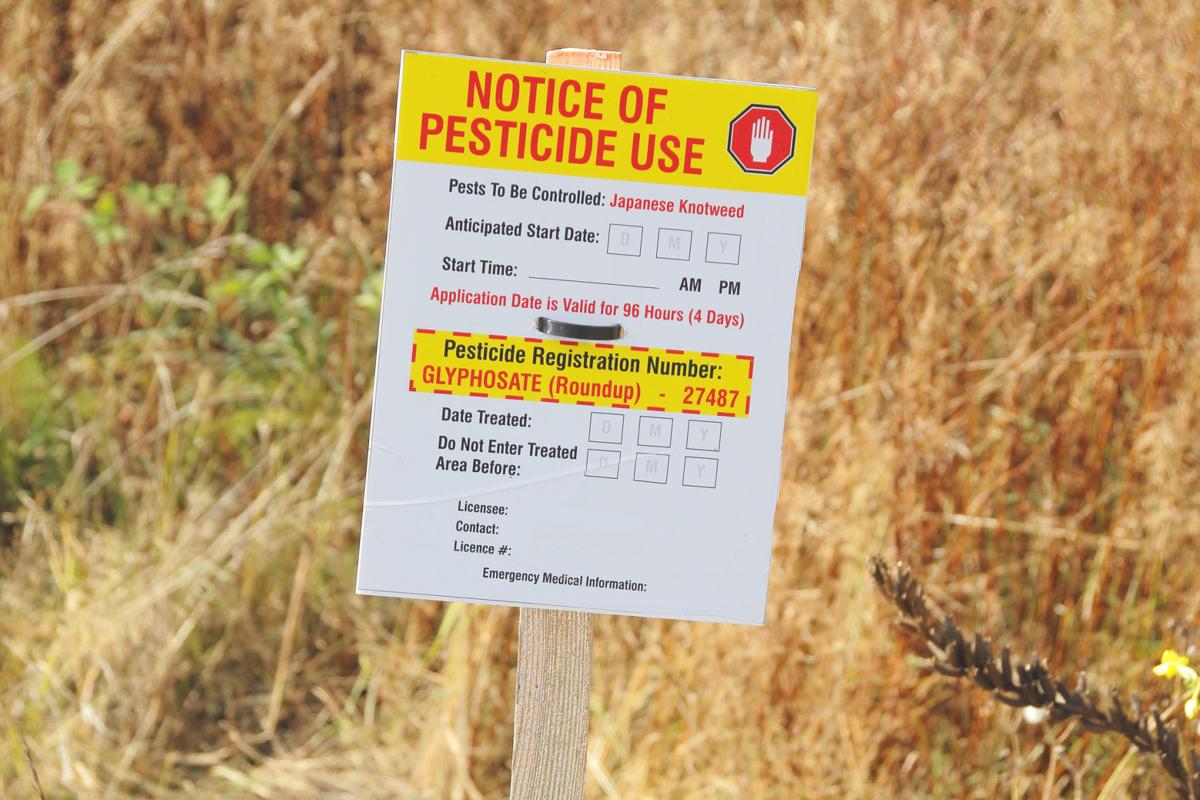 Two local groups have found a common herbicide in a Napa County groundwater sample at a level deemed safe under United States standards, but higher than tighter European Union standards.
Label GMOs Napa County and Napa County Green Party are seeking to put glyphosate, which is found in the common weed killer Roundup by Monsanto, into the spotlight.
"The general public still has the idea that we've been using it for years, it's totally safe," said Carol Nagle, co-coordinator for Label GMOs Napa County. "The research is showing otherwise."
Given the groups' groundwater sample found a glyphosate level well within Environmental Protection Agency safety limits, does it point to any health threat? David Eastmond, a research toxicologist and professor at the University of California, Riverside, sees no reason to panic.
"Generally, the EPA is very, very conservative, very, very health protective," Eastmond said when told of the testing results. "They err on the side of caution."
Napa County Agricultural Commissioner Greg Clark took a similar stance.
"What we have in the United States is a system based on sound science," Clark said. "Based on that science, we're not seeing health effects; we're not seeing environmental effects."
But Nagle sees a different reason why the EPA has laxer standards than the European Union.
"I think they are probably influenced by the industry, as are most regulatory agencies in this country," Nagle said.
She has her own advice for people who use well water – have it tested if they are concerned about glyphosate. The level of concern probably depends on how close they live to fields where there is spraying, she added.
It's one more chapter in an ongoing dispute. Some, including the group Moms Across America, are sounding the alarm over glyphosate, while others say the concerns are exaggerated.
Label GMOs Napa County and Napa County Green Party had water tested from three locations. They took samples from the Napa River at Oak Knoll bridge, from a Yountville home that gets local Rector Reservoir water and from unfiltered well water at a rural home east of Napa.
They sent the samples to Microbe Inotech Laboratories in St. Louis to test for glyphosate. The Napa River sample contained no detectable levels. The Yountville sample only the small amount of .091 parts per billion, said a press release from the groups.
The well water sample contained .729 parts per billion. That's well below the EPA threshold of 700 parts per billion. The EPA on its website says some people who drink water with glyphosate levels well in excess of its standard for many years could experience kidney problems or reproductive difficulties.
But the Napa well water sample fails to meet European Union health protection standard of .1 parts per billion for individual pesticides.
Meanwhile, glyphosate debates continue. The World Health Organization International Agency for Cancer in March 2015 upped the ante by concluding glyphosate can probably cause cancer in humans.
However, the Joint FAO/WHO Meeting on Pesticides Residues in May concluded that glyphosate is unlikely to pose a cancer risk in humans from exposure through diet. Eastmond was an invited expert at this conference.
"Glyphosate is the most widely used pesticide in the world," Eastmond said. "It is very widely used. But it is generally considered to be very nontoxic."
Label GMOs Napa County and Napa County Green Party cite other research concluding that low levels of glyphosate kill beneficial gut bacteria and stimulate the growth of breast cancer cells.
Chris Malan of the Napa County Green Party County Council said in a press release that groundwater can have higher levels of glyphosate than surface water because it has less flushing action.
"As people extract more and more groundwater, the contaminants become more and more concentrated, which is devastating to future generations who will need to depend on clean aquifers," she said.
Clark said glyphosate is safer for the environment and for farm workers who handle it than other weedkillers.
"These people who believe it is a public health hazard, I don't fault them at all for their interest to protect public health," Clark said. "I just don't think the science supports their position."
Label GMOs Napa County and Napa County Green Party want local officials to take three steps:
- Ban the use of pesticides on all publicly owned land unless needed to protect the health, safety and welfare of residents.
- Create school protection zones banning pesticide use within a quarter-mile of schools.
- Make organic certification a requirement for Williamson Act contracts. These contracts allow agricultural lands to be taxed based on their farming value, not full market value, in return for keeping them in farming.
Clark isn't ready to take such steps.
"We all want to be protective of our air and our water and our children," Clark said. "You would be crazy not to do that. But we have particular stakeholders who are interested in accomplishing things that are basically unprecedented."
The California Department of Pesticides Registry shows Napa County farmers in 2013 used 50,416 pounds of glyphosate on 34,776 acres of grapes in 3,412 applications. This compares to 2003 use of 42,771 pounds on 37,055 acres in 3,245 applications.